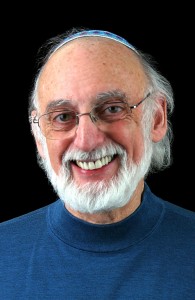 World-renowned for his work on marital stability and divorce prediction, John Gottman's forty years of breakthrough research on marriage and parenting have earned him numerous major awards, including:
Four National Institute of Mental Health Research Scientist Awards
The American Association for Marriage and Family Therapy Distinguished Research Scientist Award
The American Family Therapy Academy Award for Most Distinguished Contributor to Family Systems Research
The American Psychological Association Division of Family Psychology, Presidential Citation for Outstanding Lifetime Research Contribution
The National Council of Family Relations, 1994 Burgess Award for Outstanding Career in Theory and Research
In his recent book, The Science of Trust, Dr. Gottman presents his newest findings on trust, trustworthiness and betrayal in a breakthrough approach to understanding and helping couples. Based upon empirical data from five studies across the life course, Gottman reveals the dynamics in everyday couples' interactions that either build or erode trust.
Dr. Gottman is the author of 190 published academic articles and author or co-author of over 40 books, including the bestselling The Seven Principles for Making Marriage Work; What Makes Love Last; The Relationship Cure; Why Marriages Succeed or Fail; and Raising An Emotionally Intelligent Child, among many others. Dr. Gottman's media appearances include Good Morning America, Today, CBS Morning News, and Oprah, as well articles in The New York Times, Ladies Home Journal, Redbook, Glamour, Woman's Day, People, Self, Reader's Digest, and Psychology Today.
Co-founder of The Gottman Institute with his wife, Dr. Julie Schwartz Gottman, John was also the Executive Director of the Relationship Research Institute. He is a professor emeritus of psychology at the University of Washington, where he founded "The Love Lab" at which much of his research on couples' interactions was conducted.
John co-presents with wife Julie Schwartz Gottman The Art and Science of Love workshops in Seattle. He also co-presents clinical training in Gottman Method Couples Therapy. His style of presentation is clear, informative and filled with humor, and he is beloved by his audiences everywhere.